GeNNex Solar Generators
COMPACT | POWERFUL | CLEAN
Ability
They have the ability to power lighting, television, laptops, computers, fans and other appliances.
They are excellent back up systems for when the power goes off. 
Powerful
Our Solar Generators are a new series of products which
can power several devices found within the home.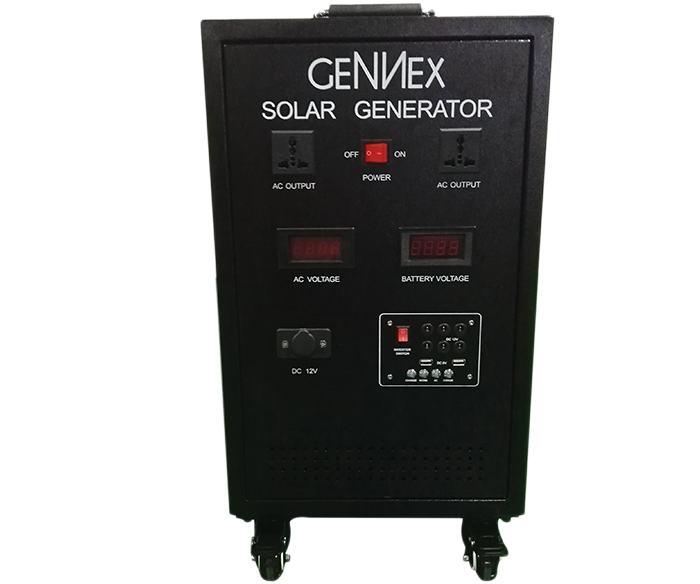 Plug and Play
Our units are 'all in one' within the casing we have packaged state of
the art inverters, batteries, modulators and an intelligent solar control system.
The Solar Generators allow the user to simply "plug and play"
Compact
Our Solar Generators have significantly reduced the
space required to have an off grid home back up power system.
Full Home Assessment
Please note a full home assessment needs to be done
with one of our engineers to find out the
exact power needs before installation.